&nbsp
Policies
About Us
Curriculum
Staff
Photos
Calendar
Tuition
Map
Resources
News
Home



About Caring Corner


Starting with a dream and a prayer (actually, many prayers), Caring Corner was founded in July of 2000 by Marla and Steve Bridges with the hopes and dreams of being able to provide the "best of the best" of childcare for the Tomball and Magnolia areas.

Caring Corner provides quality childcare services for children from newborn up to ten years old.

Caring Corner is privately owned and operated with a focus on a quality product for it's customers. We are continually making changes and improvements to make this school the best that it can be.

Caring Corner is a state licensed facility that abides by, and strives to exceed all state requirements for public childcare facilities. The license is displayed in the office area. Caring Corner is inspected periodically by this agency to ensure the best care for your child.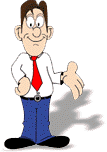 Licensed by The Texas Department of Human Services